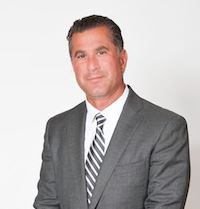 Andrew Thav
Partner
Areas of Practice: 100% Probate Bankruptcy Business Owner Bar Admissions: Michigan, 1998 Education: University of Detroit Mercy School of Law, Detroit, MI Michigan State University, East Lansing, MI Fraternities: Sigma Alpha Mu Awards: Recognized as Michigan's Top Lawyers of 2015, in the area of probate.
Jamie Ryke
Partner
Jamie's area of practice is fully probate law. He was admitted to the Michigan Bar in 1997. He holds degrees from St. Thomas University School of Law, Miami, FL and Michigan State University Business School, East Lansing, MI. He is an alumni member of Sigma Alpha Mu fraternity. Jamie has been recognized as Michigan's Top Lawyers of 2015, in the area of probate. He is also a Lawyers of Distinction 2019, Esq. Recognizing Excellence in Probate Law.
Dawn Santamarina
Managing Senior Associate Attorney
Dawn graduated cum laude from the University of Detroit Mercy School of Law after obtaining her B.S. in Legal Studies. Dawn has a decade of extensive experience in probate law. Prior to going to law school, Dawn worked for Public Administrator George Heitmanis for several years as a paralegal/legal secretary. She then went on to work on criminal cases with the United States Attorney's Office as a paralegal. After passing the Michigan State Bar Exam, Dawn was brought on to the team at Thav, Ryke & Associates as an Associate Attorney. Dawn handles all types of probate cases including contested probate matters, trusts, decedent's estates, guardianships, conservatorships, etc.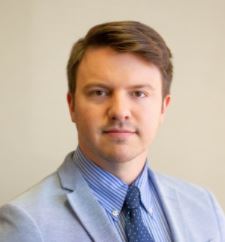 Thomas J. Langan
Senior Associate Attorney
Thomas Langan graduated from the University of Detroit Mercy School of Law after obtaining his B.A. in both Political Science and History and had a specialization in French from Michigan State University. Prior to attending law school Thomas worked with the Governor's office for the State of Michigan. Thomas worked in multiple arenas before passing the Michigan State Bar Exam including medical malpractice, creditors rights, employment law, and family law. Thomas works on a diverse range of litigation including probate, family law and civil litigation. Thomas' passions include debate, computer programming, and working on motorcycles.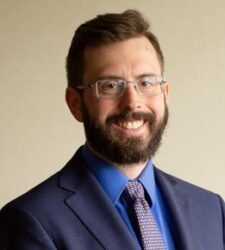 Michael Arnhold
Junior Associate Attorney
Michael Arnhold carries a breadth of legal knowledge harvested from experience in creditor's rights, landlord-tenant, personal injury, and the supervision of large-scale discovery practice. He has advocated for clients ranging from individuals to large corporations. Throughout his career, Michael has executed complex litigation plans, negotiated favorable settlements for clients, and successfully argued for disposal of opposing claims. At Thav, Ryke & Associates, Michael focuses his practice on probate matters and real property disputes. He is a 2013 graduate from Wayne State Law School who enjoys cooking, running, and chess.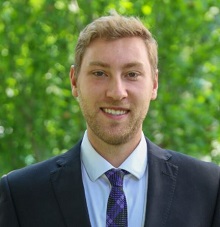 Daniel Relle
Associate Attorney
Daniel Relle graduated from Boston University in 2015 with degrees in advertising and philosophy. During his time at Boston University, Daniel competed as a D1 student athlete on the Men's crew team, graduating as one of the most decorated rowers in program history. After three years working in both the marketing and finance field, Daniel attended Wayne State University Law School. During his time in law school, Daniel was the Vice-Commissioner of the Wayne State National Mock Trial Program and also competed on the Wayne State Moot Court Team. Prior to his work at Thav, Ryke & Associates, Daniel worked in a boutique law firm specializing in commercial litigation and business law. Outside of the office, Daniel enjoys to golf, live music and traveling.
Tiffany Jenkins
Paralegal
Tiffany Jenkins is a Notary Public and Paralegal at Thav, Ryke and Associates. She assists Jamie Ryke and Andrew Thav with deceased estates, guardianships/conservatorships, Trust administration and office administration. Tiffany has previously worked in Creditor's rights and Bankruptcy. Tiffany attended Oakland County Community College. Tiffany is also a professional Photographer and an MSU Spartan fan! She enjoys spending time with her boyfriend and her two children.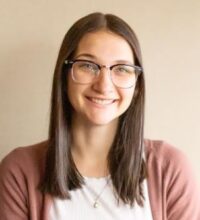 Rachel Sherman
Paralegal And Receptionist
Rachel Sherman is a receptionist and paralegal at Thav, Ryke and Associates, where she assists attorneys with deceased estates, estate planning, guardianships/conservatorships, and supports clients through the probate process. Rachel attended Siena Heights University for her undergrad and majored in Psychology and Criminal Justice. She then attended Tiffin University and received her Master's degree in Forensic Psychology. Rachel enjoys playing soccer with her friends and baking desserts in her spare time.