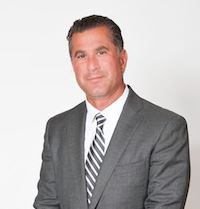 Andrew Thav
Partner
Areas of Practice: 100% Probate Bankruptcy Business Owner Bar Admissions: Michigan, 1998 Education: University of Detroit Mercy School of Law, Detroit, MI Michigan State University, East Lansing, MI Fraternities: Sigma Alpha Mu Awards: Recognized as Michigan's Top Lawyers of 2015, in the area of probate.
Jamie Ryke
Partner
Jamie's area of practice is fully probate law. He was admitted to the Michigan Bar in 1997. He holds degrees from St. Thomas University School of Law, Miami, FL and Michigan State University Business School, East Lansing, MI. He is an alumni member of Sigma Alpha Mu fraternity. Jamie has been recognized as Michigan's Top Lawyers of 2015, in the area of probate. He is also a Lawyers of Distinction 2019, Esq. Recognizing Excellence in Probate Law.
Dawn Santamarina
Managing Senior Associate Attorney
Dawn graduated cum laude from the University of Detroit Mercy School of Law after obtaining her B.S. in Legal Studies. Dawn has a decade of extensive experience in probate law. Prior to going to law school, Dawn worked for Public Administrator George Heitmanis for several years as a paralegal/legal secretary. She then went on to work on criminal cases with the United States Attorney's Office as a paralegal. After passing the Michigan State Bar Exam, Dawn was brought on to the team at Thav, Ryke & Associates as an Associate Attorney. Dawn handles all types of probate cases including contested probate matters, trusts, decedent's estates, guardianships, conservatorships, etc.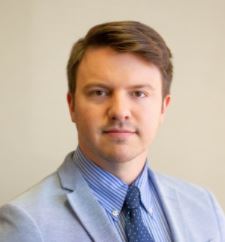 Thomas J. Langan
Senior Associate Attorney
Thomas Langan graduated from the University of Detroit Mercy School of Law after obtaining his B.A. in both Political Science and History and had a specialization in French from Michigan State University. Prior to attending law school Thomas worked with the Governor's office for the State of Michigan. Thomas worked in multiple arenas before passing the Michigan State Bar Exam including medical malpractice, creditors rights, employment law, and family law. Thomas works on a diverse range of litigation including probate, family law and civil litigation. Thomas' passions include debate, computer programming, and working on motorcycles.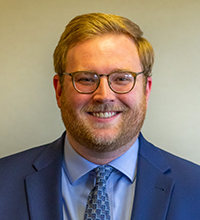 David Grisa
Associate Attorney
David graduated from Wayne State University Law School after obtaining his B.A. in Humanities with a minor in Philosophy and Law from Michigan State University. During his time in law school, David was involved in the Mock Trial Program, serving as Trial Coordinator, and competing on Wayne State's TYLA National Mock Trial Team. He also took part in Wayne State's Legal Advocacy for People with Cancer Clinic where he assisted clients with their legal issues. In his spare time, David enjoys sports and traveling.
Jennifer Fracassi
Associate Attorney
Bio coming soon.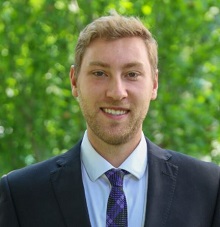 Daniel Relle
Associate Attorney
Daniel Relle graduated from Boston University in 2015 with degrees in advertising and philosophy. During his time at Boston University, Daniel competed as a D1 student athlete on the Men's crew team, graduating as one of the most decorated rowers in program history. After three years working in both the marketing and finance field, Daniel attended Wayne State University Law School. During his time in law school, Daniel was the Vice-Commissioner of the Wayne State National Mock Trial Program and also competed on the Wayne State Moot Court Team. Prior to his work at Thav, Ryke & Associates, Daniel worked in a boutique law firm specializing in commercial litigation and business law. Outside of the office, Daniel enjoys to golf, live music and traveling.
Tiffany Jenkins
Paralegal
Tiffany Jenkins is a Notary Public and Paralegal at Thav, Ryke and Associates. She assists Jamie Ryke and Andrew Thav with deceased estates, guardianships/conservatorships, Trust administration and office administration. Tiffany has previously worked in Creditor's rights and Bankruptcy. Tiffany attended Oakland County Community College. Tiffany is also a professional Photographer and an MSU Spartan fan! She enjoys spending time with her boyfriend and her two children.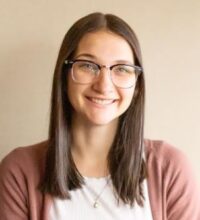 Rachel Sherman
Paralegal And Receptionist
Rachel Sherman is a receptionist and paralegal at Thav, Ryke and Associates, where she assists attorneys with deceased estates, estate planning, guardianships/conservatorships, and supports clients through the probate process. Rachel attended Siena Heights University for her undergrad and majored in Psychology and Criminal Justice. She then attended Tiffin University and received her Master's degree in Forensic Psychology. Rachel enjoys playing soccer with her friends and baking desserts in her spare time.
Arn Farwell
Arn Farwell is a paralegal at Thav, Ryke and Associates, where he assists attorneys with various probate matters. Arn has attended Macomb College, the University of Michigan, and Wayne State University. He has many years and different types of legal experience, as well as other experience. Arn has successfully coached soccer for more than twenty seasons, and today, in his spare time, enjoys spending time with his family and friends, while sometimes working on his golf game, bicycling, and other types of cross-training.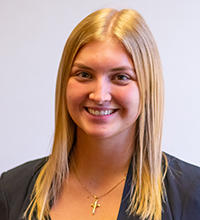 Olivia Mihajlovski
Paralegal
Olivia Mihajlovski is a Law Clerk and Notary Public for Thav, Ryke & Associates, where she assists attorneys with decedent estates, guardianships, and conservatorships. Olivia is currently a law student at University of Detroit Mercy School of Law, graduating in May 2024. While obtaining her bachelor's degree at Oakland University in 2021, Olivia also graduated from OU's Paralegal Program, earning a Paralegal Certificate and a Legal Technology Certificate. Olivia has experience in personal injury law, primarily automobile negligence and no-fault.
Robert Ellenstein
Attorney
Robert graduated from Michigan State University with a B.A. in Journalism, and a J.D. from Thomas M. Cooley Law School. While at MSU, he served as the Sports and Entertainment Editor of The State News. He spent 23 years practicing Maritime and Admiralty Law, while also handling matters in Probate, Medical Malpractice, Criminal Defense, Personal Injury and Auto Negligence. He has extensive experience serving as a Certified Case Evaluator in Oakland County. His interests include live music, MSU sports and playing pickleball.
Jane Bjerk
Legal Secretary
Banking, Advertising, Accounting, Beauty School Instructor, Coal Mining and Law. My "hobbies" are gardening, reading, and walking.
Kelsey Pinney
Attorney
Kelsey A. Pinney, Esq. graduated from Indiana University's Robert H. McKinney School of Law after obtaining her bachelor's in business administration from Emory University's Goizueta Business School. Prior to her work at Thav, Ryke & Associates, Kelsey practiced primarily in civil litigation defense, including medical malpractice defense and insurance defense. She also worked as a legal aid attorney for Lakeshore Legal Aid where she provided clients with free direct legal representation throughout Southeast Michigan. Currently, Kelsey handles all types of probate cases, including contested probate matters, trusts, decedent's estates, guardianships, conservatorships, etc. In her spare time, Kelsey is an avid Michigan Wolverines fan and lover of all Detroit sports teams. She also enjoys skiing, traveling the world, anything Disney, and spending time with her husband, two children, and dog, Pepper Potts.
Olivia Queenan
Law Clerk
Olivia Queenan attended Michigan State University where she got her bachelors degree in Political Theory and Constitutional Democracy. She then attended Nova Southeastern University where she obtained her Juris Doctorate. In her free time, she enjoys spending time outdoors.
James Anderzak
Paralegal
Worked for the Jaques Admiralty Law Firm 1990 – 2015 Worked for Mckeen & Associates (Medical Malpractice for 8 ½ years) 2015 - 2023 Presently working for Thav, Ryke and Associates from September 2023 to present Married with two kids and resides in Wayne, MI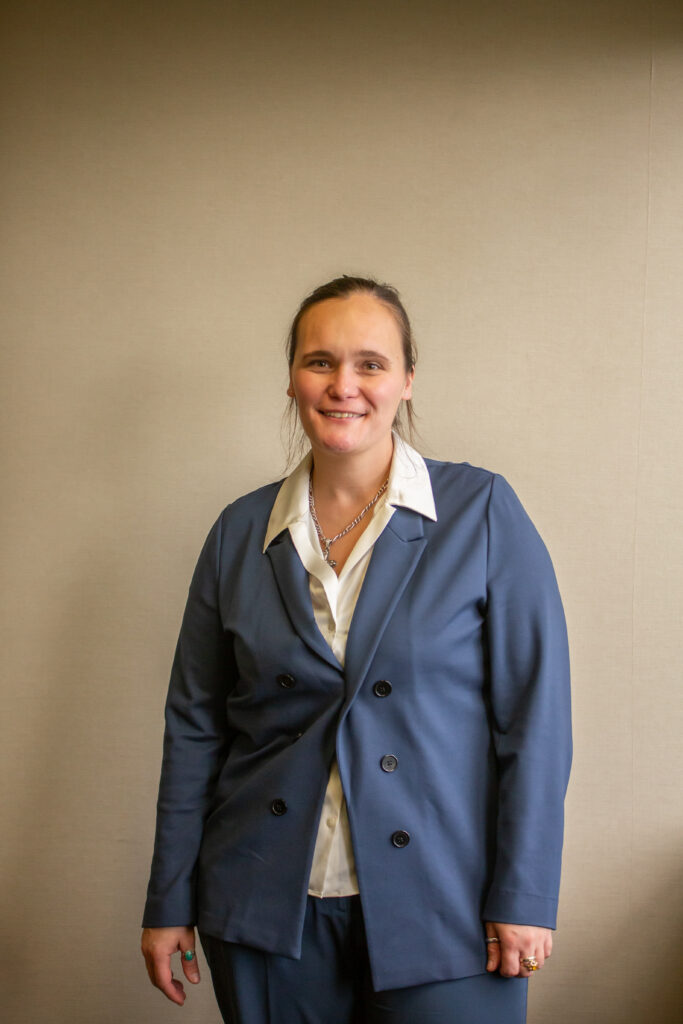 Christina Micakovic
Law Clerk
Christina-From Detroit, Michigan. Graduated from MSU and MSU College of Law/Detroit College of Law.
Robert Cleary
Attorney
Robert is a dedicated attorney with a strong foundation in law and a commitment to advocating for his clients. He graduated from Wayne State University Law School after earning a Bachelor of Arts in Economics from Michigan State University. Robert's legal career began at a reputable personal injury firm, where he gained valuable experience advocating for individuals. Subsequently, he transitioned to practice insurance defense, further enhancing his understanding of the legal landscape and honing his skills as a litigator. His multifaceted background has made him a versatile and knowledgeable attorney. Beyond the courtroom, Robert values the importance of family and friendships and has a passion for exploring new places through travel.
Jessica Austin
Paralegal
Jessica Austin graduated with a Bachelor of Science in Mass Communications with a focus in creative advertising and graphic design. She became interested in law when in between marketing jobs there was a position in litigation open at a personal injury law firm she took. She enjoys drawing ,painting ,and photography in her free time and creating websites for businesses when I'm not working my Paralegal job. currently she is studying for the LSAT and plans on attending law school in the fall.
Aiden Santamarina
Paralegal
Former U.S Army Soldier, Love to Play Basketball in my free time.